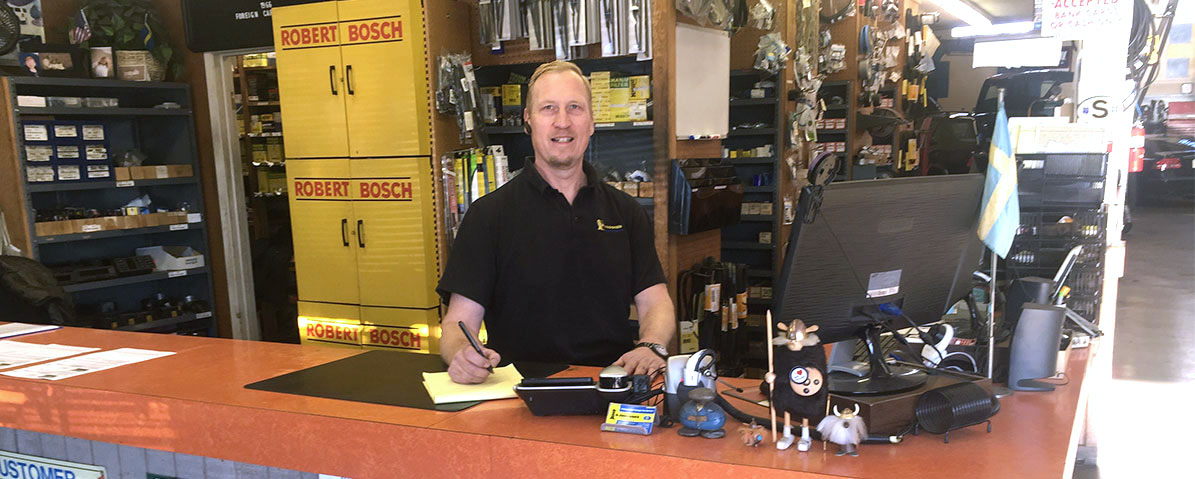 Free estimates on all repair work
Free pre-purchase consultation
All minor & major services/scheduled maintenance, including timing belts
Full brake service
Suspension repair, shocks, struts & alignments
Computer diagnostics using latest diagnostic tools (including "check engine" light troubleshooting)
Fuel injection diagnostics
Engine & transmission service and repair
Air conditioning service
…and more!
Free shuttle service for customers in Foster City, San Mateo and Belmont
Walking distance to Caltrain (Hayward Park Station, San Mateo)
Walking distance to SamTrans
Towing available (see below)
Resources & Links
Rental Cars
Enterprise
923-A South Claremont, San Mateo, CA
(650) 344-7711
Note: You can make arrangements with this office to be picked up from Bo Jonsson's when you drop off your car.
Taxis
San Mateo County Yellow Cab
(650) 312-1212 | (800) 595-1222
Website
Luxor Cab, Peninsula
(650) 344-1414 | (650) 344-1455
Website
Towing Services
Palm Ave Towing
(650) 572-1061
Red Line Towing
(650) 345-3300
Airport / Five Star Towing
(650) 349-6030
Note: Bo Jonsson's has its own rate with tow companies and we can arrange towing, if needed. Please call us for current rates.